Swipe left/right to see more projects. Tap them to see more info.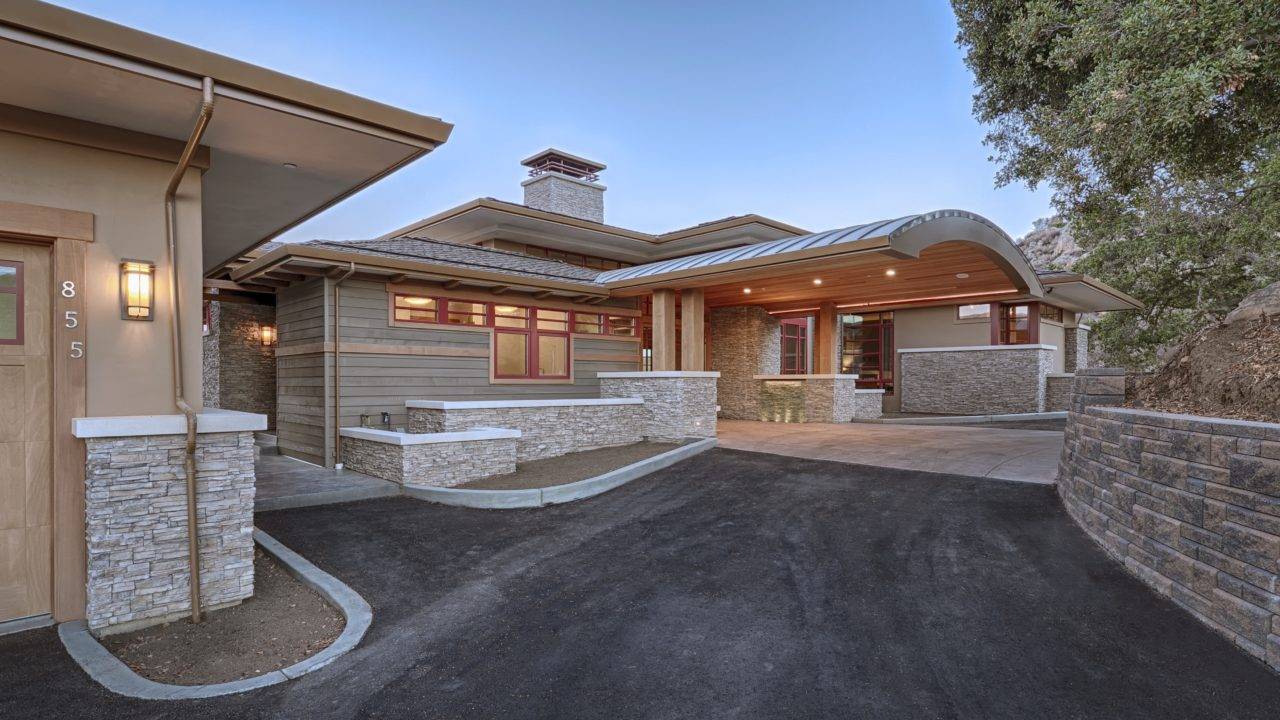 Designed in 2013, "Hillpoint Quarry" was inspired by Frank Lloyd Wright.  His architectural signature is apparent in the residence's strong horizontal lines, dramatic eaves, and cantilevered roofs.  A redwood barrel vault entry invites visitors to this four bedroom home.  Almaden Valley, a landscape of undulating hills, oak trees, and meadows, presented both a challenge and an opportunity in the design.  Capturing the panoramic views the 6-acre plot had to offer and building a house that fit the contours of the site required ingenuity and technical mastery.  The home rises and falls across seven levels to accommodate the contours of the site.
The tall glass walls in the living room fold back to allow an uninterrupted flow of space to the outside patio.  A few steps up from the living room, the open kitchen features a granite island with walnut cabinets.  The surrounding clerestory windows usher in the light.  A steel frame had to be hung from the roof for the non-load bearing 4 sided glass fireplace.   Amy collaborated with her clients to build a Prairie Craftsman home that sits in harmony with the land and views.  The home's material palette emphasizes the fusion of interior and outdoor living: the stone, cedar siding, wood trim, and steel railings that form the exterior also continue inside.